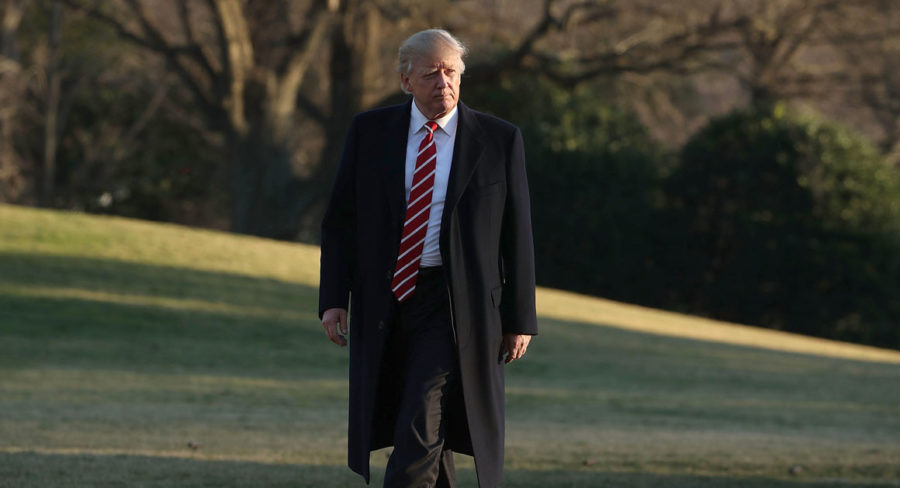 How Does the School Feel: Donald Trump as President.
February 21, 2017
This past election is one of the most controversial elections in our nation's history, and may become the most controversial election in our lifetime. And on January 20, 2017 at high noon President Elect Donald Trump became President Donald Trump. We took to twitter to find out the feeling of the student body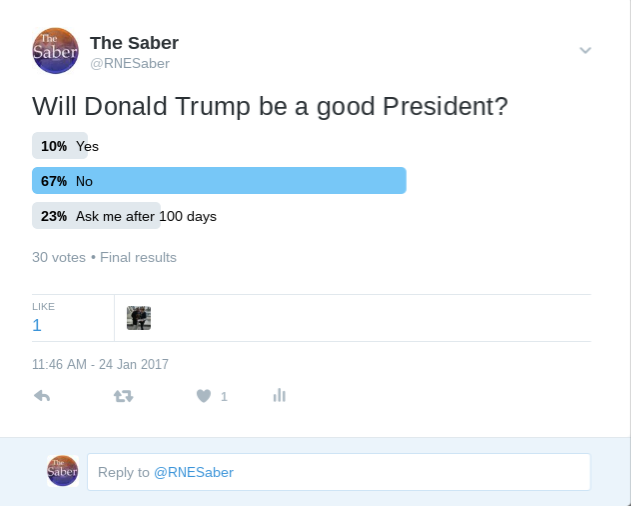 He Will Be a Good President
After interviewing over 50 people we were not able to find anyone that would state their reason for voting for Donald Trump.
Ask Me After 100 Days
"I chose ask me after 100 days  because you'd have to define what "good" means. I say that because everyone has an opinion on, for example, Trump building the wall but will use illegal immigrant labor to build their businesses. Americans have a funny way of determining between what's right and wrong. So truthfully I certainly can't answer yes or no, and I don't know if anyone for that matter can, because only time will which group he appeals to the most and which one of those groups will support him the most."
-Drayon Morant Senior.
He Will Not be a Good President
"I do not think Donald Trump will be a good President. Trump's opinions, words, and actions on almost every political issue oppose my own. Being a history teacher, I have to try to make students understand why all throughout human history 'bad' people have come to power, and these days all I want to tell them is to watch the news and they will understand. I have watched Trump rise in the polls with the slogan that he is going to "make America great again," but all I see is his plan to set us back 70 years. I get more concerned when I see what actions he is taking as President and when I see how aggressively people agree with him."
-History Teacher Mrs.Mooney
"I feel like Trump will not be a good president because of what he has said to people of different races, religions and people in general. I feel that a president is a leader of everyone, no matter where they are from or what they believe in. Trump plans to build a wall across the border and plans to cut down on immigration. America has always been a land of immigrants and Trump stopping immigration will not better this country, but worsen it. Trump could bring some good as president, but seeing what he has done in the last week makes me doubt he will be a good president."
– Junior Israa Mashreque
"As president, Trump is already making many mistakes and causing much controversy in many states as of now. There has been much protest and resistance towards Trump and his actions. I believe nothing will change even after 3-4 years have passed."
-Anonymous Senior
Trump has done many things that make people believe that he will not be a good President. From his choice of Betsy DeVos as Education Secretary. To having an immigration ban, to wanting to build a wall between the boarder of the United States and Mexico. 
Betsy DeVos being elected as the Education Secretary has brought forth a lot of criticism in the fact that she has never been in public school and her children have never been apart of the public school system. DeVos was elected in when the senate came to a 50/50 vote with Vice President Mike Pence ruling in favor of yes. DeVos policies include parents being allowed to choose where their children will attend school, expanding the charter school (a publicly funded school that is independently run.) system, and that it should be up to the states as individuals for what they do for students with disabilities and guns in schools.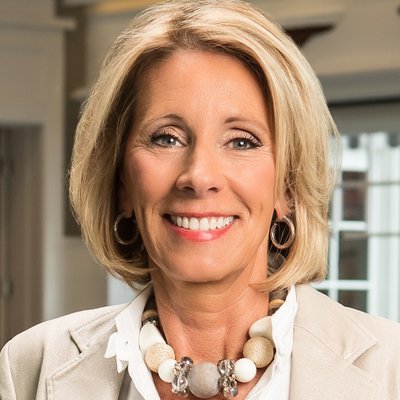 On January 30th 2017 President Donald Trump issued an immigration ban that banned immigrants from Iraq, Iran, Libya, Somalia, Sudan, Syria, and Yemen. The ban became one of the most popular orders by Trump. however it would be overturned in court.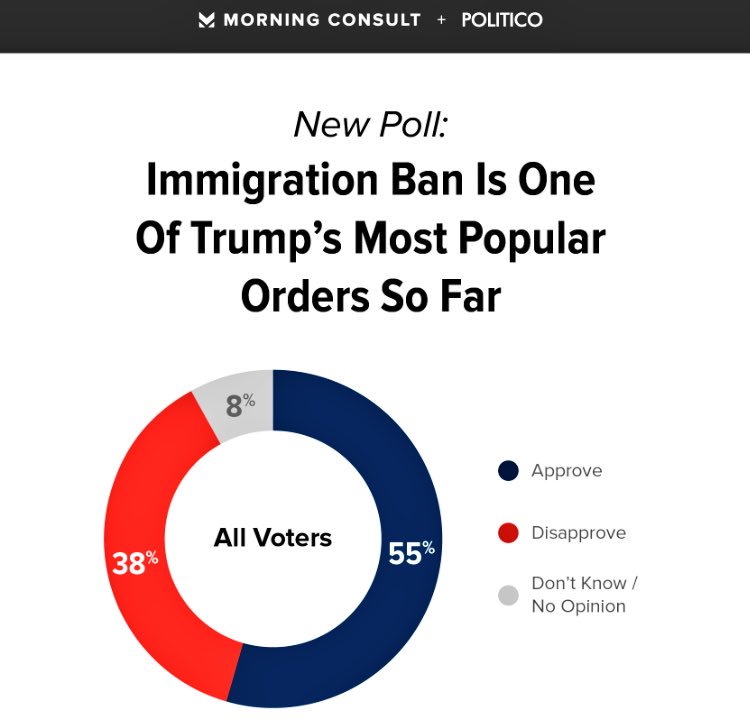 Trump has put forth the plan to build a wall between the United States and Mexico, this has caused a lot of controversy and a lot of outrage for Mexican citizens and Mexican-American Citizens. The wall will cost between twelve-fifteen billion dollars, with Trump saying that he will get the Mexican government to pay for the wall. The Mexican President refusesa to have the Mexican government pay for the wall and has issued a statement.
"It is evident that we have some differences with the new government of the United States, like the topic of the wall, that Mexico of course will not pay,"
-Mexican President Enrique Peña Nieto.