All Star Greetings – Keke Palmer Makes an Appearance at RNE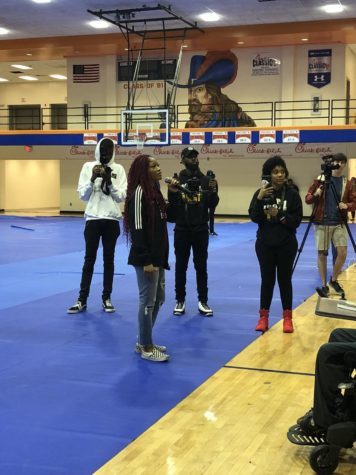 The ACT is one of the most anticipated exams of the year. It is around this time many students feel their moral becoming destroyed due to the stresses of testing. To combat this, Principal Sabrina Suber had a special event planned just for the students at RNE.
One February 26th, RNE had an assembly hosted by former Nickelodeon star Keke Palmer in order to encourage students in light of the exam. During the assembly, Palmer talked to the crowd about working towards your dreams and staying focused on your goals.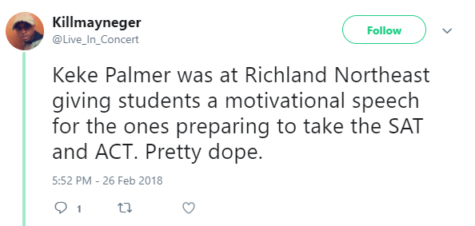 "As long as they can think and believe that they can achieve things, they always will," Palmer said. "Once they have the ambition to do and go after it, then it'll be fine."
DJ Louie V of 100.1 'The Beat,' along with Dr. Suber helped coordinate this event. Whether or not this event assisted the boosting of test scores, only time will tell. One thing is for sure though: RNE was happy and elated to welcome Palmer to the school.