Toxic Tales: Venom Review
     Unlike most superhero movies, this movie, in particular, isn't about a superhero at all. On October 5th, 2018, Ruben Fleischer's released Venom, a movie focused on the anti-hero symbiote and his human partner Eddie Brock.
     The movie follows Eddie Brock (Tom Hardy), a former journalist and now loser, who has been infected with a Life Foundation symbiote, a creature from a meteor in space. Brock has to carry the burden of dealing with the symbiote while trying to find proof that Carlton Drake (Riz Ahmed), CEO of the Life Foundation, is letting his human subjects die. Eddie goes crazy trying to adjust to the symbiote, whose name is Venom (voice acted by Tom Hardy), and their constant hunger, while Drake's security persists in capturing Venom once more.
     An Inside Story
     Venom, put bluntly, felt like a fast-paced movie, despite the two hour and 20 minute movie time. There are many scenes which leave many questions unanswered, such as questions surrounding Eddie and his relationship with his ex-fiance, that are never resolved in the end or even given a proper conclusion. On the other hand, the movie had many scenes such as the classic car scene chase and the final battle between Eddie Brock and Carlton Drake that keeps the viewers on the edge of their seat, making up for any lost tension while waiting on those aforementioned answers.
   Two Faced
   Despite the movie's dry comedy, most of the performances for the movie were incredible. Hardy's acting as Eddie Brock and Venom were phenomenal. Eddie Brock starts to go crazy after being infected with Venom and Hardy's performance truly convinced us of a possessed and crazy man. He gave us unapologetic anger and uncontrollable, spastic movements that makes the viewer question if it was actually just a role or a real man with a real parasite. However, Riz Ahmed's performance of Carlton Drake seemed to be subpar to Tom Hardy's, whereas Hardy convinced us of being his character, Ahmed fell short of the evil man he was supposed to be.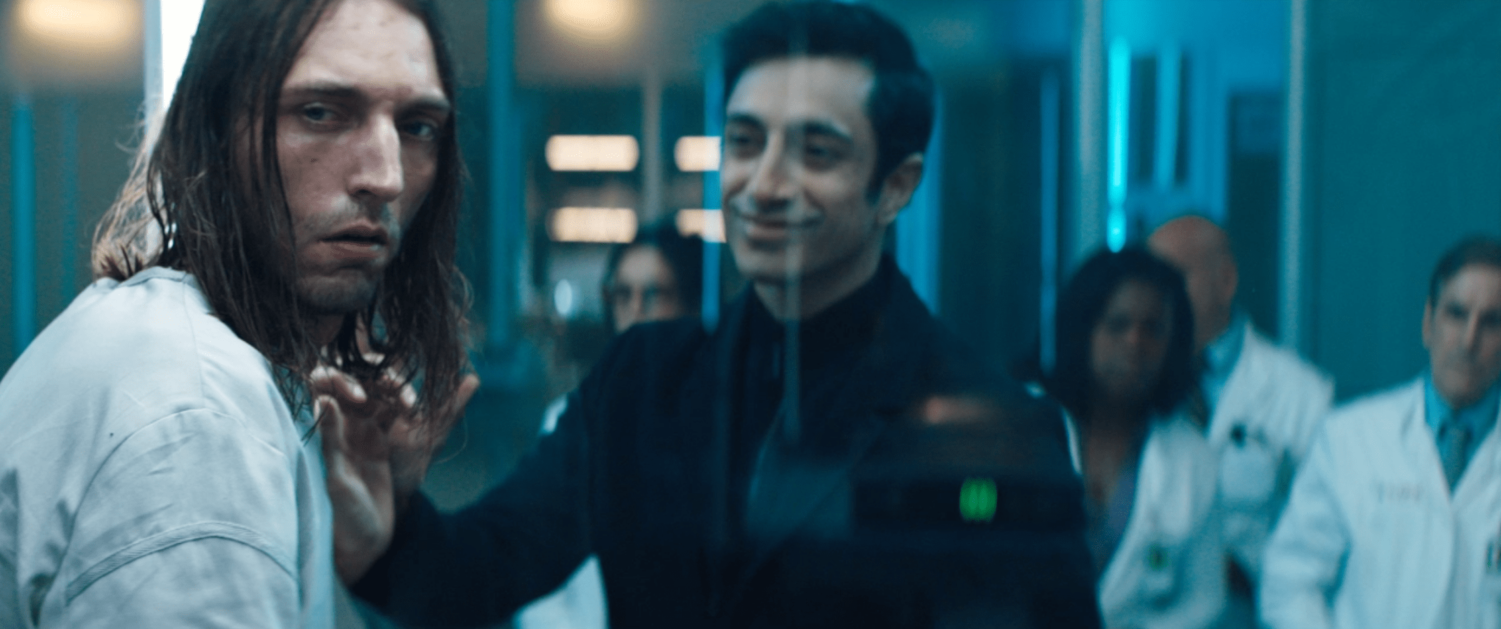 The Data Number
      Venom (2018) hit opening night with  $80,255,756, earning more than A Star is Born (2018), $42,908,051, and Night School (2018), $27,257,615, two movies it was meant to go head to head with within the same month.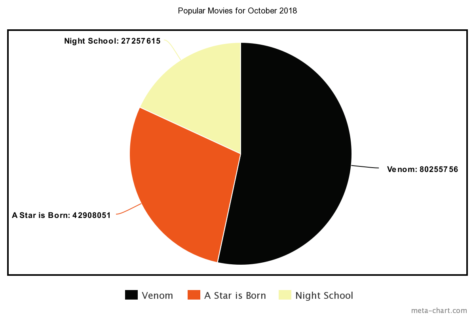 Have a Nice Life
     In conclusion, Venom is an edge of the chair, comedy filled, action-packed movie with amazing and phenomenal acting and writing. The movie plays with life morals and ideas of societal acceptance while taking you on a journey of the relationship between an alien and human.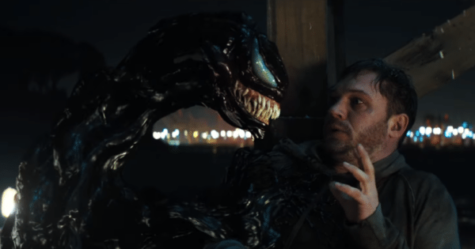 TL;DR: 7/10, best to watch with friends who like monster movies more than superhero movies.