Top five songs of 2019
Music is a universal language, it doesn't matter if the person is rapping or singing or speaking in a different language, it's just how the artists make you feel with their music. The past three months of 2019 there have been lots of new artists and songs coming out, so here are the top five songs that, in my opinion, should always be in your playlist this year.
1. Lil Bebe by DaniLeigh featuring Lil Baby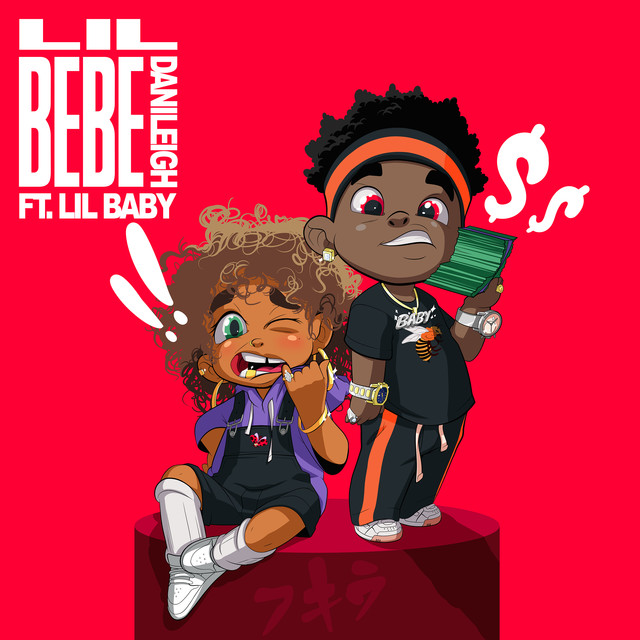 I am recommending a song by an artist named DaniLeigh, real name Danielle Curiel. Curiel is a 24-year-old dancer and singer, she has been in who has been working for artists like Prince since her late teens. Curiel came out the with the song, Lil Bebe, in October 2018 but the remix with rapper Lil Baby came out in November 2018. Lil Babe is known for its party beat and easy to remember lyrics, which are not explicit. The song is so catchy that you'll be humming, "My lil' babe, change your price tag," everywhere you go.
2. Thank You, Next by Ariana Grande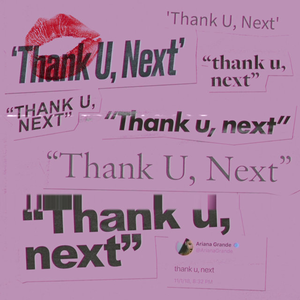 Ariana Grande isn't an uncommon name in the music world, her music is the anthem for an "I love myself" mood and this song is a prime example. Ariana Grande got her break when she was on Broadway at 13, she then got on the Nickelodeon show Victorious were she played Cat Valentine a bubbly, redhead, who wasn't the smartest person ever but had amazing vocal skills and her career has been exploding ever since then. This song isn't the only song Ari has released this year, her other songs Break Up With Your Girlfriend and 7 Rings were also very popular but Thank You, Next was the one with most views at 268 million. Thank You, Next is about her exes and how she is grateful for them but ready for herself to be the only love of her life.
3. Sucker by The Jonas Brother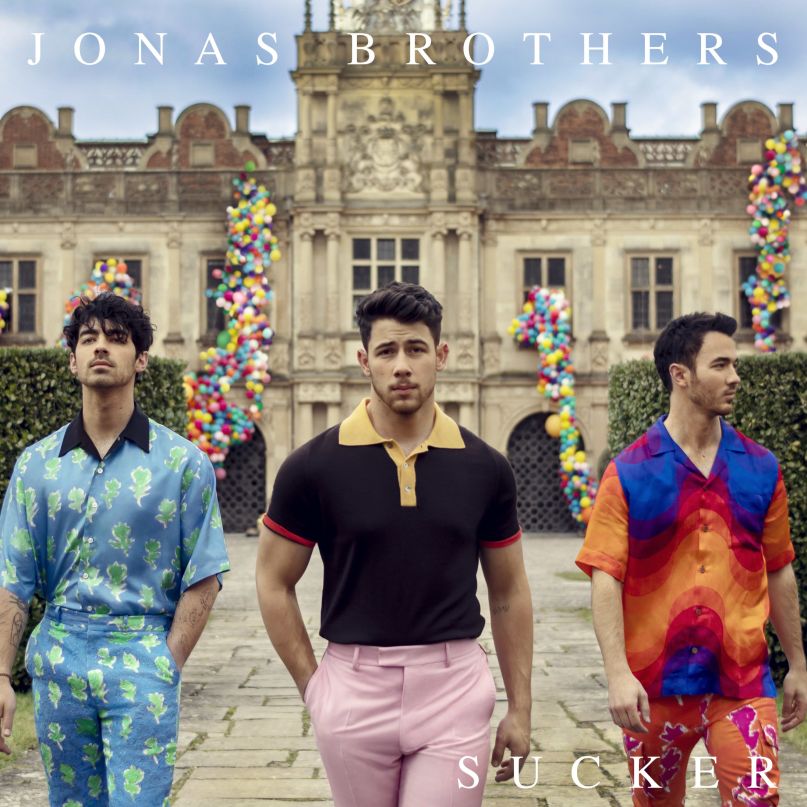 The Jonas Brothers are BACK AND WITH A NEW SONG?! Can my 12-year-old heart take it? I don't think so. Joe, Nick, and Kevin Jonas broke up in 2013 and but they all agreed that it was time for them to go their own separate ways after being a band for five years. After being broken up for over six years, they all got married and Kevin even has two kids! The Brothers recently reunited to make a bop, Sucker, and the song is about how whipped the singer is for the love of his life. It's very upbeat and will have you dancing around your room trying to sing like Nick and Joe. The song currently has over 76 million views on YouTube and has been rising since it was released.
4. Talk by Khalid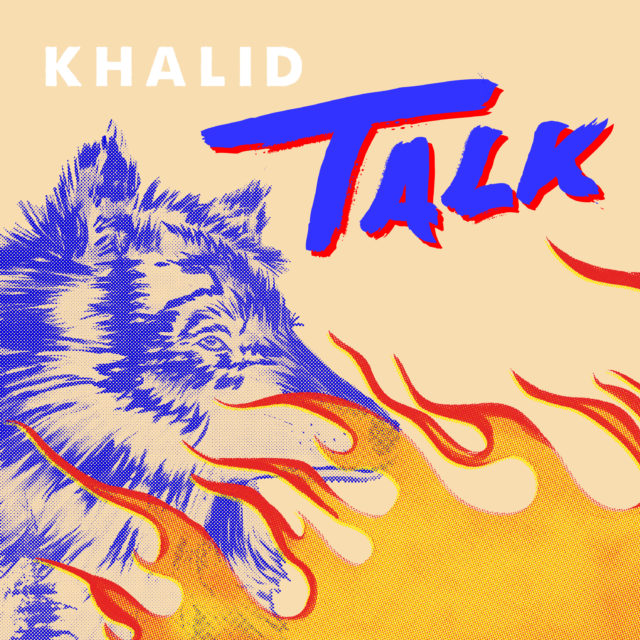 Khalid has been surprising every ever since he dropped Location in 2016, his vocals are absolutely amazing and his style is different than any singer we have seen in the past two years. The song Talk is a gentle love song about Khalid's fear of moving too fast with a girl he really likes and how he wants to talk with her and figure out if he needs to slow down for her sake. The song is so catchy that you can't but help to sing your heart out. Khalid, full name Khalid Robinson, has been making his mark in the past four years with songs like Young Dumb & Broke, Love Lies, Eastside, Saturday Night REMIX, and 1-800-273-8255. His music has always been very chill and relaxed so if you wanna get some friends together just put on a Khalid playlist and vibe.
5. Bury a Friend by Billie Eilish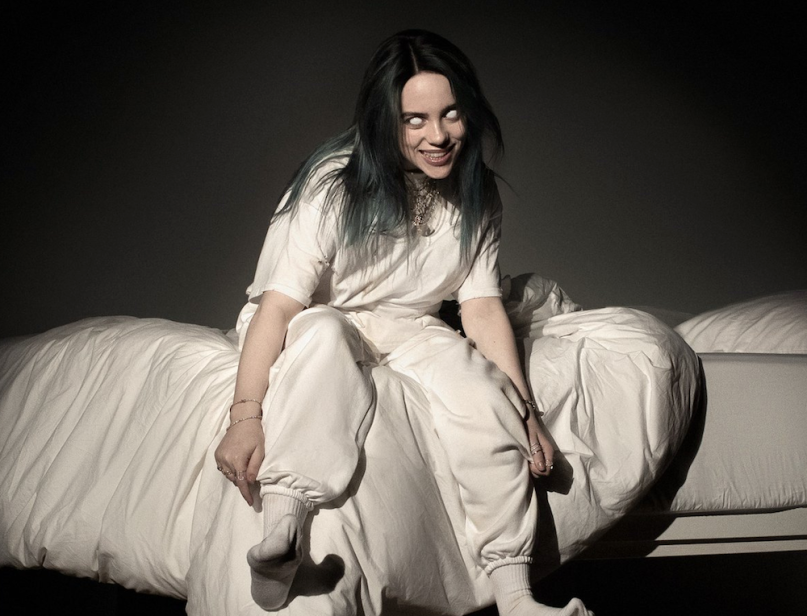 Billie Eilish is an acquired taste, her aesthetic is more dark and creepy from her choice in how she shoots her music videos and the way she just presents herself. Eilish got her break when she released her song Ocean Eyes in 2016. Bury a Friend was released this year and is an alternative song, the lyrics seem like just mindless dribble but it has a hidden message. The song is about a paranoid friend who is having "shower thoughts" and wondering if their friend is hanging with them for money, secrets or power. Eilish's voice is almost hypnotizing making you want to listen and find more of her music.
 Honorable Mention: Pac-Man by Deetranada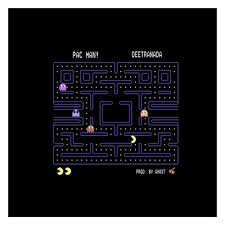 Deetranda is a rapper from Baltimore, she got really popular when she was a contestant on season three of the Lifetime show, the Rap Game. This 17-year-old rapper has been releasing music for a long time but Pac-Man caught my attention and I cannot get the song out of my head. The beat goes hard and will have your entire car vibrating when blasting. It's the perfect song to listen to when you are working out and with how aggressively Deetranda raps it makes you want to listen to it more and more.