Homecoming 2019
Brennan Davis and Jackson Stanton
It's 2019 homecoming week here at RNE and just like every year, there is a theme, Northchella. Just like Coachella, there is a variety of different styles for each day of this week, here's a list of what those themes are and what you might expect to see.
Monday: Western Wear
Get on your horse and ride off into the sunset on Monday because it's western wear. Students dressed in their best western wear, with cowboy boots, cowboy hats, and even some chaps. Everyone had a hoot with this day's theme.
Day 1 of Homecoming week! RNE-TV Live is excited for Cowboy/ Cowgirl day. @northeaststugov @RNECavaliers @RNESaber pic.twitter.com/JOkc5Pbavl

— A.J. Chambers (@ajchambers) September 30, 2019
RNE-TV Live reporters Elijah Slater and Kirslyn Gunter show off their best western style.
Tuesday: Hippies or Bohemians Day
Grab your essential oils and make sure your aura is looking good on Tuesday because it's Hippies and Bohemians. You might see things like peace signs, tie-dye clothing, crazy wings and maybe even some bell-bottom pants.
"Northchella" 2019, Day 2 – Bohemian/Hippie Day!! @Sabrina_suber @northeaststugov @RNECavaliers pic.twitter.com/DnUyJI4E67

— Regina Cherry (@EgarmanyMardell) October 2, 2019
Wednesday: Neon Day
You may want to shield your eyes from the light on Wednesday because Neon is the theme of that day. Expect to see fluorescent colors such as lime green, hot pink, bright red, and maybe even fuchsia.
Neon Day ✅ @RNECavaliers @Sabrina_suber #HocoDay3 #Northchella pic.twitter.com/IXf4eKUIpZ

— RNE Student Government (@northeaststugov) October 3, 2019
Thursday: International Day
" ¡Hola! ¿Cómo estás?", " اهلا كيف انت؟", "안녕 잘 지내?" Or as we say in English, "Hi! How are you?" These might be things you hear in conversation on Thursday because the respect of all things international is what that day is all about, it's a celebration of the world's languages, cultures, and ethnicities. Expect to see a multitude of things that may trace back to a certain country, culture, language, or ethnicity. This is also the night we have a homecoming dance with performances from our some of our own student body.
Hoco Day 4 ✅ Rep your culture ‼️#HocoWeek #Northchella pic.twitter.com/4NHAX57Zep

— RNE Student Government (@northeaststugov) October 4, 2019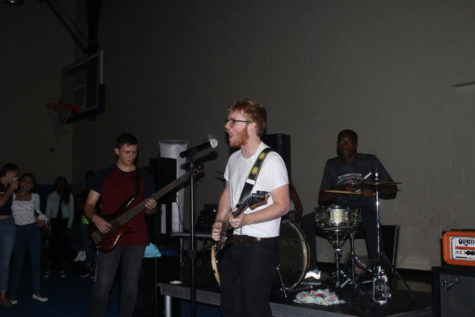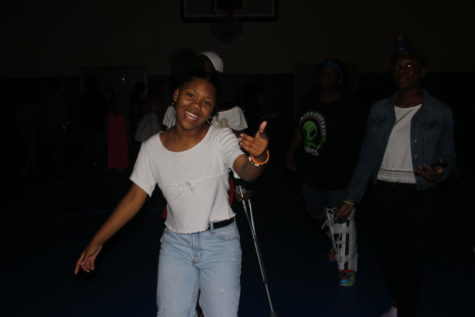 Friday: School Pride
Friday is all about music and school spirit. This day we will have our famous pep rally. Expect to see our school colors of orange and blue, and all kinds of music, maybe even some blues.
The pep rally was filled with many performances from each class even our principal, Dr. Suber, joined in on the fun.
Video Credits: Keyanna Argumedo and Breize Brown
The night ended with our Homecoming football game against Lancaster. At half-time the crowning of our Homecoming Queen and Princess took place.