Mario Kart, racing onto a phone near you
Emanya Roach and Shailin Tisdale
As a kid, no matter how old you were, there was always one game you always really enjoyed playing and nothing was going to ever top that game. As the years go by you see your favorite game get upgrades or reboots, sometimes the changes are great and sometimes changes are not that great but usually, the game is completely different from how you originally remember it. A game known for great changes, some flops, and new updates is Mario Kart.
Mario Kart is a popular game that allows you to race with your favorite Mario Kart characters, the originals and the newer ones, in several different settings and that's pretty much it. Mario Kart has always been a game with simple controls and objectives but some say that it needs more challenges. The game is a racing game with the simple objective of getting first place in the various races, you can play with friends, "I love playing with my friends on games that allow multiplayer," says Jordan Harper-Thomas, a senior at RNE, "when I was a kid, my friends and I used to little bets for food to make things interesting," Mario Kart has said that the multiplayer portion of their game is a lot more popular than the solo player portion, simply because people like to interact with other people.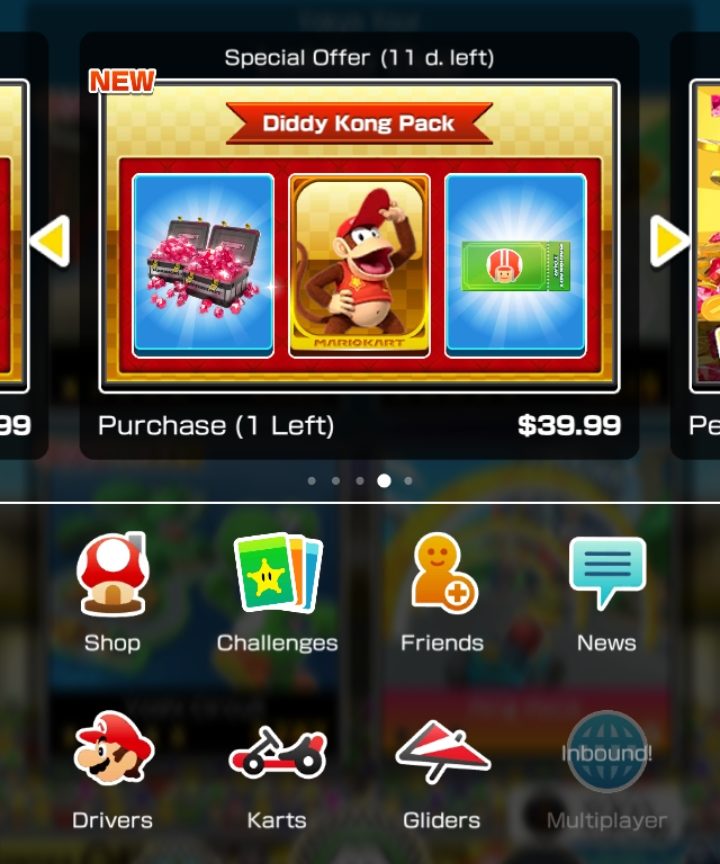 Recently, Nintendo released a mobile version of Mario Kart called Mario Kart Tour, the game was available for all devices and since its release date it has already blown up quite a bit. On the day it was released, Mario Kart Tour was downloaded 10.1 million times all around the world, successfully breaking the mobile game record that was previously held by Pokémon Go. Anyone who has downloaded the game has become practically obsessed, "I am sadly one of the kids that are addicted to the game. The nostalgia of playing makes me think of when I was a kid. I always did think that there should have been an app for the game," said, Natalia Geiger, a junior at RNHS.
Mario Kart Tour may be another version of the original but it is very different. Mario Kart Tour has the same objectives as the original, collect coins and get to first place but there are still many things that are different from the app and the console versions; you can get more items mid-race, the controls, how you get new characters, daily/weekly challenges and what you have to actually pay money for. In-app purchases are normal these days but somethings are impractical, "Paying for the rubies is completely impractical like you can't work to gather them. Either they are given at random or you have to buy them and this is the way that you can get a lot of characters without using your coins," says Mikayla Brant, a senior at RNE.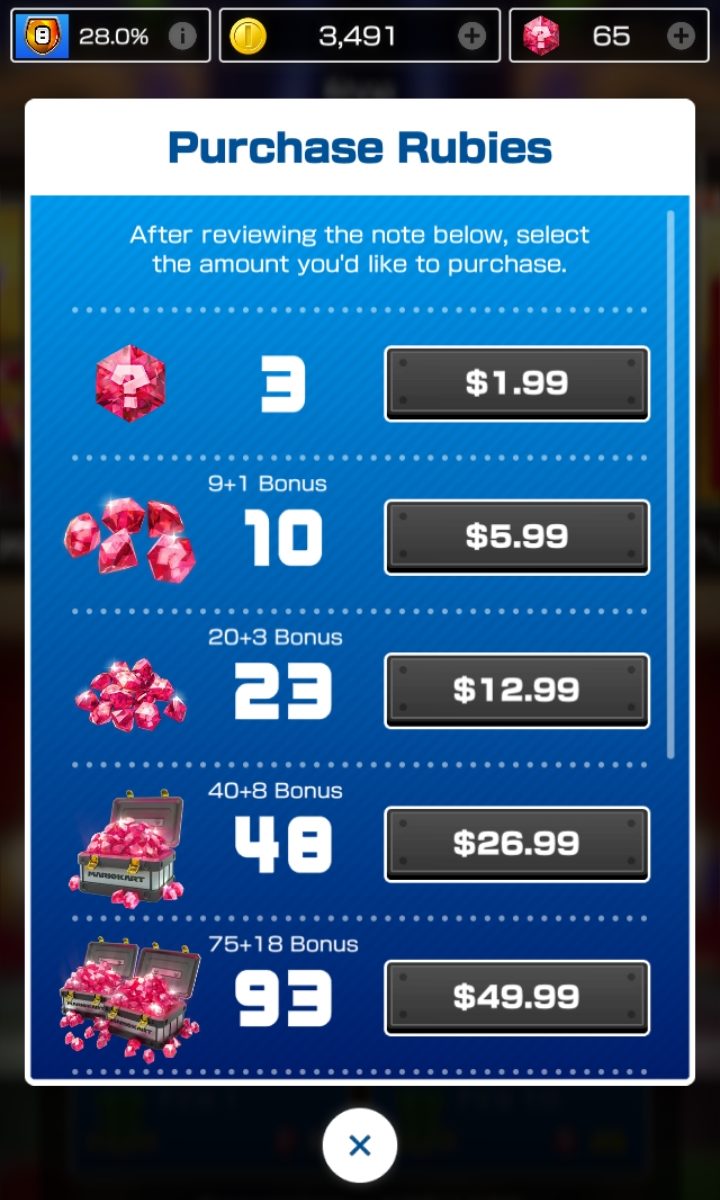 With the game already becoming quite addictive, the thing that is going to make it hard to put Mario Kart Tour down is the multiplayer mode. It is not available yet and there hasn't been an official release date. Many players believe that it will cause an uproar when it releases, "It will most definitely be more addictive because people will be able to play with their friends and it was one of the best parts of the original," said Geiger. Most players are sitting on their toes with anticipation of when the multiplayer mode is coming and what it is going to be like. Mario Kart Tour is a new and exciting game that anyone can play, it is extremely simple and fun to play.