Top five Netflix shows of 2019
Netflix one of the most used streaming service because of its wide variety of movies, documentaries, and television shows all advertisement free. Many of the TV shows on the site are from cable television and the rest are produced by Netflix themselves and have grown increasingly more popular. This year Netflix has placed and released a great amount of new and old shows on the site. It might be hard to find your favorites but these are mine.
5. Daybreak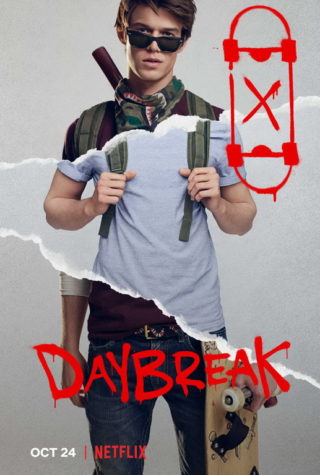 Meet Josh Wheeler, not Gay Josh or other Gay Josh, just Josh trying to survive in a post-apocalyptic world with absolutely no adults. This comedy-drama is a hilarious display about what would happen in a zombie-like world where the teens are in charge. The show is new, released only last month and most people are eating it up, but the show is getting criticized with the fact that there are too many storylines at once. I personally loved the show, watched it from the first episode to the last in only three days, the different characters are hilarious and their stories are easy to follow. Every character is a unique person with their own personality, story, and view so it's not hard to find someone you relate to.
4. Sherlock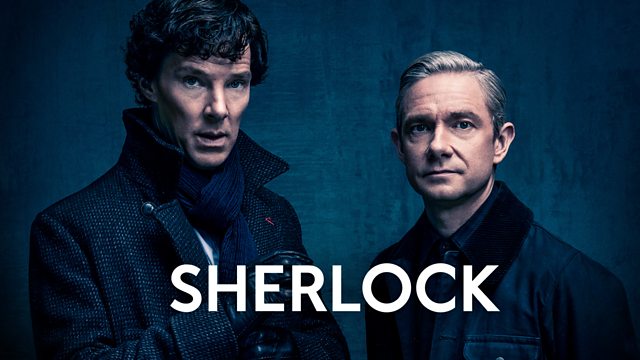 Sherlock Holmes is a very blunt man and Benedict Cumberbatch portrays him perfectly in the show Sherlock. This show is filled with all the things needed for a good mystery show; love, mystery, betrayal, and comedy. The show has four seasons currently on Netflix and I personally watched them nonstop this summer. The show is not new to Netflix however, it has been on TV since 2010. The show has won many awards and was one of the most-watched shows on Netflix last year.
3. Chilling Adventures of Sabrina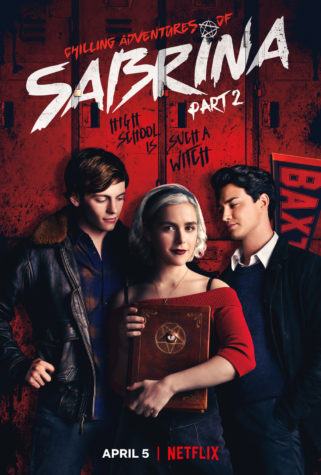 Witches, Wizards, and Magic, oh my, this spooky take on the classic television show Sabrina the Teenage Witch. This show is a great way to get into the Halloween feel or if you just want to watch something that will keep you on your toes.  The show does have a great storyline and characters but it is not a seasonal show, it only really fits for the Halloween season.
4. You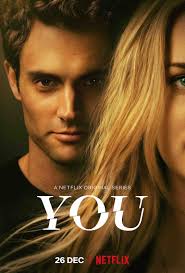 Have you ever felt like you were being watched? Well, this show will show you how oblivious you could be to someone watching your every move. You goes into the depth about the mind of a stalker and what they think is best for you. The show will have on the edge of your seat with every episode. Characters Joe and Beck have a complex relationship filled with heartbreaks, overprotective best friends and secret love interests. The show is making its return this December and I know that I am ready to see what becomes of the mysterious Joe.
5. Arrow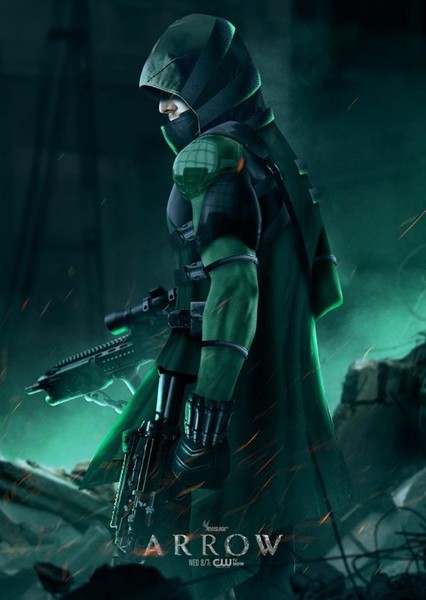 This show will make you obsessed with the unique characters and all of their individual personalities. A playboy billionaire named Oliver Queen endured one of the worst things to happen to anyone. While on his father's ship capsized leaving him stranded at sea and he eventually gets stuck to a deserted island called Lian Yu. The years he was away was not only spent on the island, he traveled to many different places during the time he was "stranded" but never once returning home. Arrow is filled with action, drama, and a little romance, you will be cheering for the bad guy which is different from most shows featuring a hero-type character. Arrow has a new season that has already begun with a big bang, instead of the normal flashbacks, we go to the future of our beloved characters.