Home Sweet Home
August 24th held special meaning for the Richland Northeast football team as it hosted a home game on campus for the first time in two years against the Riverbluff Alligators and celebrated the 25th anniversary of being the 1993 State Champions. Players and coaches alike felt "amazing" playing on their home turf.
"Having that large crowd, and knowing that the majority of it was the student body, really made it feel so real being on campus,"  said Coach Jeremy Lane." It felt kind've like coming home after a long time away."
The players also felt motivated by the turnout.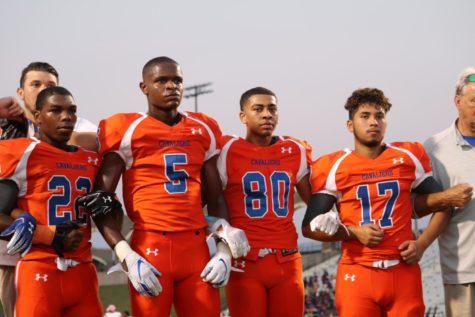 "I felt great because it was a big crowd," Varsity Quarterback Joshua Boyd said.  "I had a sense of pride being in front of all of the fans."
Although the Cavaliers had the home field advantage, they did go on to lose the game 31-0. However, they do not plan on giving up, and they know what they have to improve on.
"Football is a team sport," said Boyd. "We needed to play together as a team instead of individually, because playing for yourself does not help us win or improve."
Senior Robert Macon says that they needed to do "do their jobs" as a team.
"We also needed to communicate better, and we plan on communicating more in the future with the other players and the coaches," Macon said.
Although they do have things they need to work on, they still have high hopes from the future and positives they can build upon.
"A huge positive about this team is that the boys never quit," Lane said. "They play till the last down. I think an attitude like that is making the program better."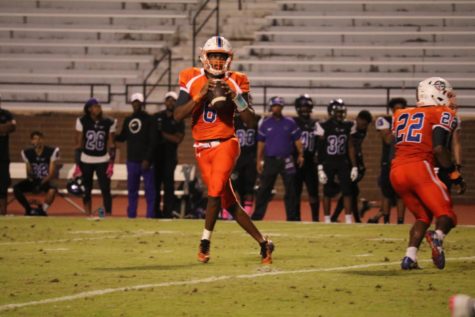 In addition, Lane feels that an attitude like this is going to have a huge impact on the school.
"I believe they will change the school's culture," Lane said.